Penno's Machining & Mfg Ltd
---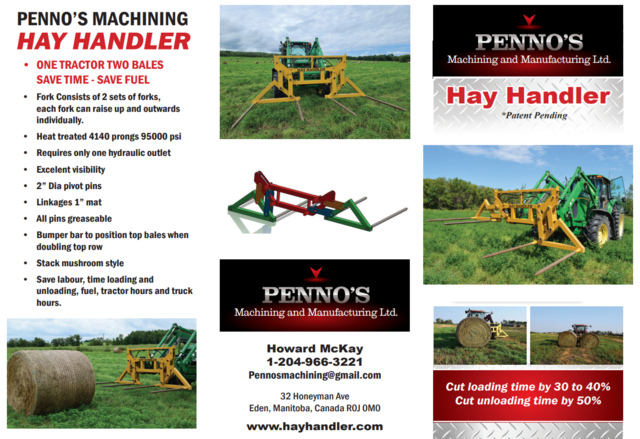 LET THE PROFESSIONALS HANDLE THE MACHINING AND WELDING REPAIRS
Our team at PENNO'S MACHINING & MFG. LTD is dedicated to providing superior machining, welding, and repair services for our clients in Eden, Manitoba. The majority of our customers are in the agricultural industry. We take pride in providing them with high-quality machine parts for a variety of agricultural operations.
WHAT WE DO
Rebuild Concaves and Table Augers for Combines
Repair and Rebuild Hydraulic Cylinders
Sell Jobber Tractor and Combine Parts
Set Up Portable Line Boring Machines
Repair Worn Holes on Machine Loaders, Cats, Hoes, etc.
WHAT WE OFFER
We keep a stock on hand of the following parts:
Bearings
Seals
Sprockets
Chains
Pulleys
Belts
Power Take-Offs (PTOs)
WHY CHOOSE US
Our team is composed of three machinists and four welders who are reliable and skilled in repairing machines. Having been in the industry for decades, we have gained the extensive experience that has helped us hone our skills and areas of expertise.
204-966-3221